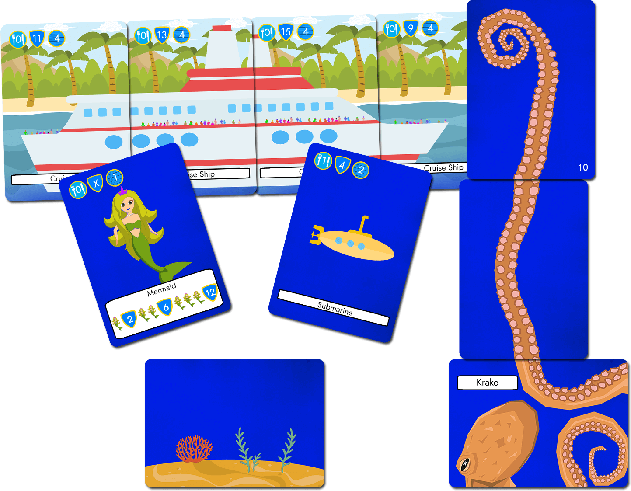 Kraken Up
Players: 2 - 4
Time: 15 minutes
Language: EN/DE
Product Code: FCG02001
UPC: 672975499723
Availability: Now available!
It's the Krakens' turn to fish for humans! Players will grow their Kraken's tentacles and reel in bounty to form scoring combinations. Draft and play one card each turn before passing the hand of cards to the next player. The selected card can be used as food to grow your tentacle, or added to the ocean as bounty to (hopefully) be collected later. The most enterprising Krakens may even wrap their tentacles around a cruise ship full of tasty travellers!